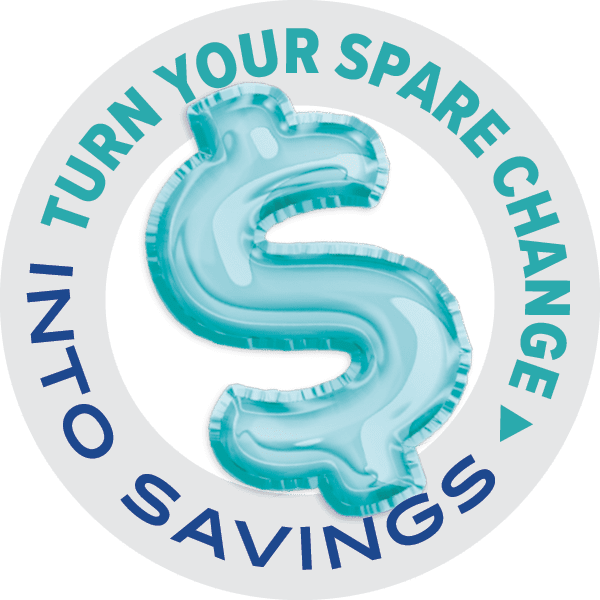 Simple Change Savings
Turn spare change into savings
Round up everyday purchases made using your Auburn Savings debit card and have the change automatically deposited into your savings or checking account. It's saving made simple!


Sign up for the Simple Change Savings program through online banking. Designate which account you'd like to enroll in the program and select the dollar amount you'd like to round purchases up to—from $1 to $9. 



Use your debit card to make everyday purchases like you normally would, whether it's that early morning coffee, a big online purchase, or monthly utility bill.


We'll round up the change from each purchase to the dollar amount you decide and automatically deposit it into your designated account.


See all your round-ups build into savings
on Auburn OnLine. Track daily or view on your monthly statement.
Get started saving today! Simply sign up through Auburn OnLine banking and find it under Messages.
Sign into your Auburn OnLine account
Select Messages from the side navigation
Under Support Center, select Or Choose a Form to Submit
Select the form for Simple Change Savings
Fill out and get ready to save!