Simple IRA
Employees are the backbone to any great business.
Show them you care with a tax-favored Savings Incentive Match Plan for Employee retirement. It's that SIMPLE. Seriously.
Simple IRAs

Easy and inexpensive to set up

Encourages employees to share in the responsibility of their retirement

No discrimination testing required

No IRS approval process

Little to no administrative costs

Tax benefits

Optional Employer Contributions
Let's get started!
For more information on our Simple IRA accounts, contact one of our Customer Service Representatives and see IRS Publication 560 for information on setup requirements.
---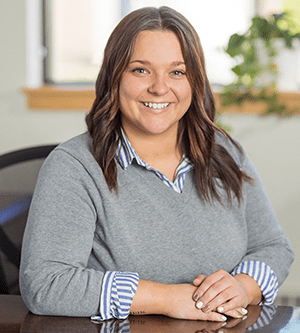 Audrey Patterson
Assistant Vice President & Retail Banking Officer
(207) 782-6871