Business Debit Cards
Shopping and banking convenience—so you can get back to work.
Use your debit card to pick up supplies for the office, pay bills, or order lunch for your entire staff. Issue employee debit cards with preset spending limits so you don't have to be the one picking up pens, but you still retain financial control. The world is your oyster when you have 24/7 flexibility, convenience, and access to your account through a business debit card.
Business Debit Mastercard®
The easy way to business bank—linked to your Auburn Savings business checking account.

Pay for purchases anywhere you see the MasterCard® symbol

No annual or monthly fees

No transaction fees on purchases

Access your Auburn Savings checking account 24/7

Access your cash or check account balances from any ATM displaying the MasterCard®, Maestro, MoneyPass®, NYCE, PLUS, and Cirrus network symbols.

No ATM fees when used at an Auburn Savings ATM

Surcharge-free transactions at MoneyPass® ATMs

Activate enhanced debit card security
Let's get started!
For more information on our business debit cards, contact one of our Customer Service Representatives today.
---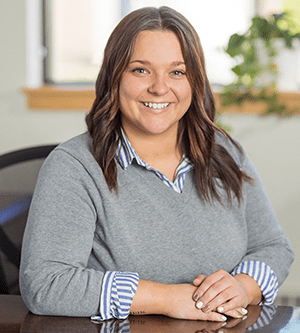 Audrey Patterson
Assistant Vice President & Retail Banking Officer
(207) 782-6871
Email Audrey Patterson
*

All form fields except telephone are required.
Stay Safe: While Auburn Savings will not share your private and confidential information, please keep the following information safe by NOT including it within the content of this message: your account numbers, social security information, ATM PIN numbers, and internet banking password or access information.