IOLTA Checking
We are proud to support law firms in our community and the Maine Justice Foundation.
IOLTAs (Interest on Lawyers Trust Accounts) provide a place for trust money deposits with the interest earned going to the Maine Justice Foundation to help fund legal aid to low-income Maine residents.
IOLTA Checking

Competitive interest rate

No fixed charges

No minimum balance requirements

Interest compounded monthly

eStatements

Free online banking

Free mobile banking
For more information on the IOLTA program, visit the Maine Justice Association's website. If you are interested in opening an IOLTA account, fill out the Notice to Financial Institution to Establish an IOLTA Account form.
Let's get started!
Contact one of our Customer Service Representatives, who will be happy to provide you with more information and answer any questions or concerns you may have about IOLTA accounts.
---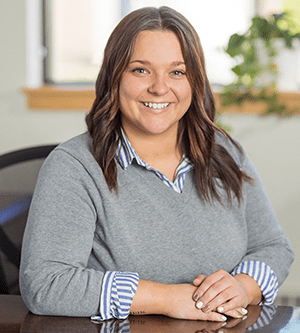 Audrey Patterson
Assistant Vice President & Retail Banking Officer
(207) 782-6871
Email Audrey Patterson
*

All form fields except telephone are required.
Stay Safe: While Auburn Savings will not share your private and confidential information, please keep the following information safe by NOT including it within the content of this message: your account numbers, social security information, ATM PIN numbers, and internet banking password or access information.