5 tips to avoid overspending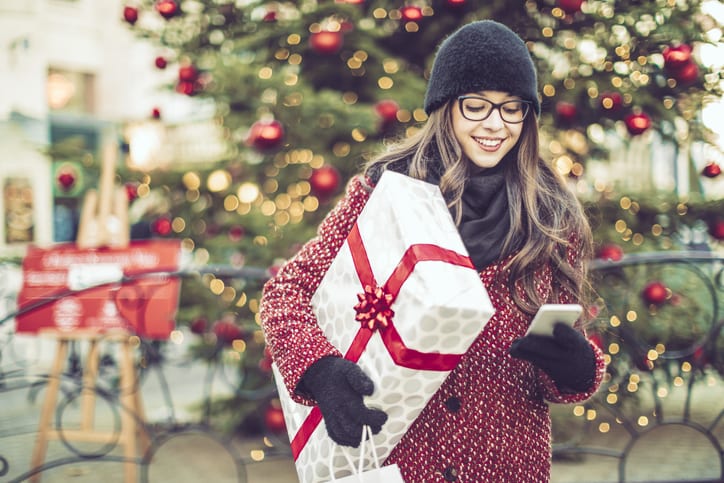 It's the most wonderful time of the year… and, unfortunately, it can be the most expensive too. We can all admit to getting a bit caught up in the holiday spirit at times, can't we? What, with all the festive music on repeat, delicious baked goods at every turn, and the never-ending bombardment of "SALES." Nothing measures up to the warm and fuzzy feeling one gets when seeing a loved one open up a specially picked out gift, but it can all be ruined by one thing: overspending.
Want to keep the happy in the holidays? Use these strategies to avoid overspending.
Set a budget. It may seem like a no-brainer, but knowing how much you can spend makes you more apt to stay within that amount.
Track your spending. Multiple shopping trips can make tracking what you have spent on gifts difficult. There are many helpful apps that you can download onto your phone to help track spending.
Make a list. You may even want to check it twice. Jotting down all the people you'd like to get gifts for, and what those gifts may be, not only helps you estimate your spending, but reduces the chance for double purchases.
Beware of the sales. People have a tendency to buy more if something has been reduced in price. Before falling for this scheme, ask yourself, do I really need two of these? When in doubt, recheck your list.
Get crafty. There are tons of great DIY gift ideas floating around online that can be done relatively inexpensively. Don't underestimate a homespun gift, sometimes they are the most meaningful.
When all is said and done, remember, it's the thought that counts.
Happy Holidays!
Your Auburn Savings team
Want help saving for the holidays? Learn more about our Christmas Club holiday saving account, or how a short term Certificate of Deposit (CD) may help you earn while saving.