Fundraising to support The American Cancer Society
At Auburn Savings, we know we can't save the world; but we can do our part to help. That's why we are supporting The American Cancer Society on their mission to "save lives, celebrate lives, and lead the fight for a world without cancer" by participating in the nationwide BANKing on a CURE fundraiser this September and October.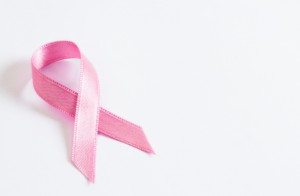 The American Cancer Society is "a nationwide, community-based, voluntary health organization dedicated to eliminating cancer as a major health problem by preventing cancer, saving lives, and diminishing suffering from cancer through research, education, advocacy, and service." Since 1946, The American Cancer Society has donated $4.6 billion dollars to cancer research!
On September 26 and October 24, 2017, Auburn Savings joins other banks across the nation for the BANKing on a CURE fundraiser to benefit this great organization. Auburn Savings employees make donations to The American Cancer Society to earn the chance to wear jeans to work. In September, our team decided to wear pink to raise awareness for breast cancer–projected to be one of the most common cancers in the United States.
One in two men, or one in three women are diagnosed with cancer annually. It's our hope that the money raised through this nationwide fundraiser will allow The American Cancer Society to continue their important work in helping people reduce their risk of cancer, or to catch it early when it's treatable.
If you'd like to help The American Cancer Society, you can make a donation here: https://donate3.cancer.org/?lang=en